Lorraine Jordan and the Carolina Road Band:
From their website:
"Pinecastle recording artists Lorraine Jordan & Carolina Road have a distinct sound and charismatic stage show, which sets them apart from many traditional bluegrass bands. Affectionately known as the "Lady of Tradition" in bluegrass, Lorraine has fronted Carolina Road for over 15 years."
A vehicle wrap of any kind requires skill and attention to detail.   Tiny cars, golf carts, vans, trucks, LEO vehicles, and gigantic tour buses get all the same kind of attention at Capital Wraps…but I have to admit, of the things we've wrapped, seeing this gian tour bus in the shop- both before, and after- was an amazing process to watch!
---
Tour bus for Lorraine Jordan and the Carolina Road Band: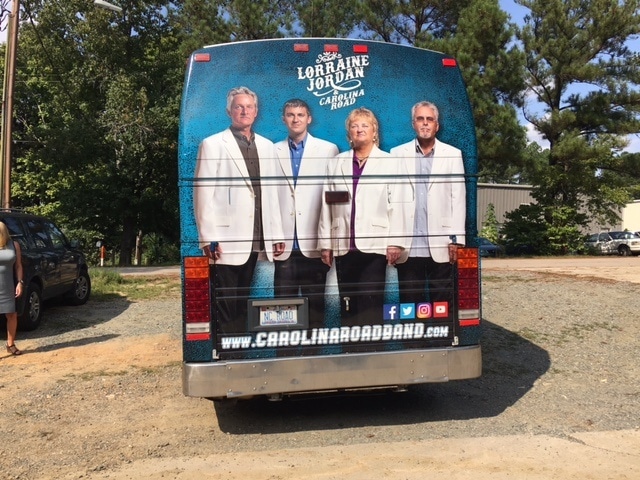 Talk about HUGE MOBILE ADVERTISING!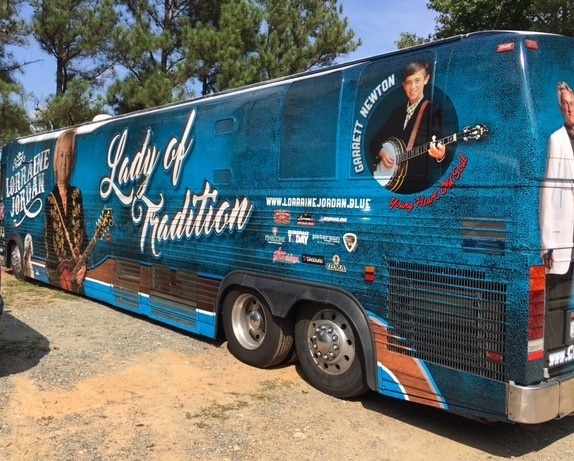 ---
Your business NEEDS a WRAP:
Vehicle wraps have become a significant part of many companies' marketing, promotions, and advertising plans. By wrapping their cars, trucks, vans, and box trucks, they increase brand awareness and client conversion as much as any other portions of their programs produce. As the effectiveness of advertising on television, on the radio, and in newspapers lessens, car wraps and vehicle wraps have become the proven solution.
Vehicle wraps allow all your vehicles to become brand identity billboards for your company, product, or service. Vehicle wraps are the most effective form of advertising in the market today. Capitalwraps.com is a proven leader at turning your vehicles into mobile billboards.
Call us or request a quote to see how we can add the WOW factor to your company vehicles, trucks, and Tour Buses!