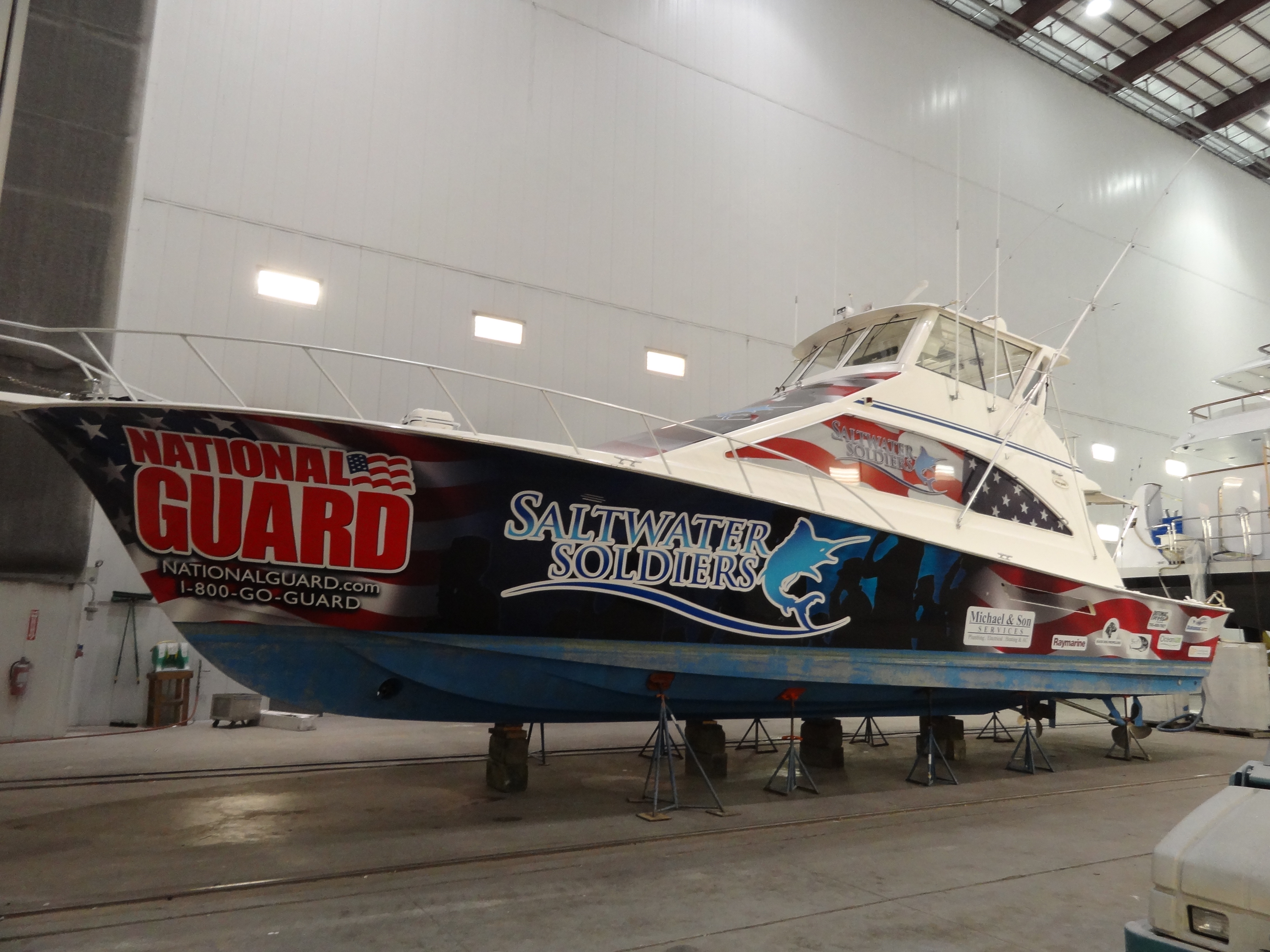 This was a fun project that we completed on site at the marina in Virginia.  We were hired to work with the non-profit Saltwater Soldiers based in Virginia.  They hired us to wrap their 60′ Ocean Sport Fishing boat to take soldiers out on fishing excisions and tournaments.  They primarily focus on disabled vets and getting them on a boat to fight some Tuna, Wahoo, or what ever else is biting.
Here is the video showing the full wrap process.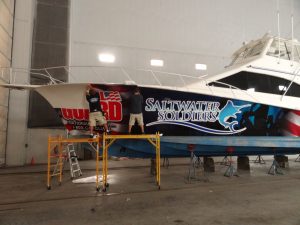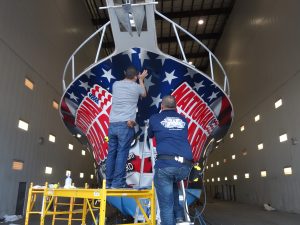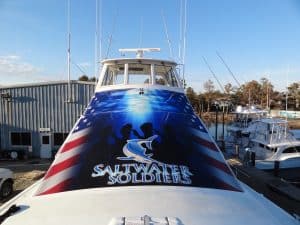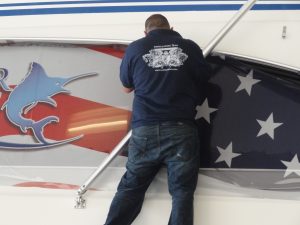 This boat was printed on a HP Latex and fully wrapped with 3M IJ180Cv3 with 8518 laminate.  The installation was completed in Virginia Beach where we were lucky enough to get a space in a paint booth along with a 150′ yacht that was undergoing a major renovation.  Out boat looked dwarf next to this mega yacht.  The wrap was covering the hull, windows, and superstructure main deck.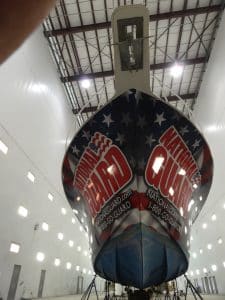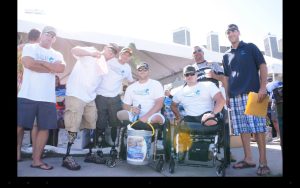 Saltwater Soldiers Inc. was founded and created out of the desire to give back to our United States dedicated Military Forces. It is an initiative to show our gratitude and appreciation for their service and valor. We bring the true heroes of this nation on offshore fishing trips and offer them an opportunity to participate in selected offshore fishing tournaments.