What Type Of Vehicles Can Be Wrapped?
What kind of vehicle do you have? Capital Wraps has experience working with all types of vehicles, from the tiniest Smart Car to the largest industrial truck. Here are a few examples of what vehicle wraps can do for your business:
This is just the beginning. We can handle any vehicle you can imagine. Got a tank? We'll wrap it.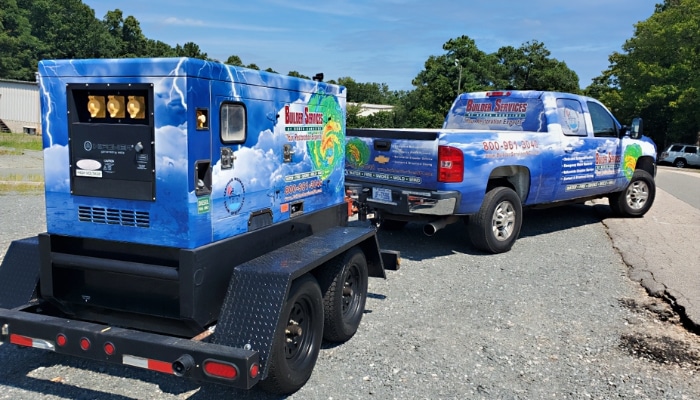 Establish Your Brand & Take It For A Spin With A Vehicle Wrap
Vehicle wraps are computer generated artwork, digitally printed onto a vinyl decal. They are essentially giant, removable stickers for your vehicle that showcase your logo, design elements, products and any other details about your business you choose to include. In simpler terms, they turn your vehicle into a rolling billboard, advertising your company everywhere it goes and literally driving you to success.
According to Arbitron studies, a dynamic and compelling vehicle wrap can increase your business anywhere from 20%-70%. That sort of result is something you just can't ignore. Capital Wraps can help you design the perfect wrap for your company vehicles, print it on durable, high quality materials and install it with care and precision. Once on the road your freshly-wrapped vehicle will be generating thousands of impressions daily, impressions that will lead to increased business for you.
All Your Vehicle Wrap Questions Answered
Is it cheaper to wrap or paint a car?
Low-quality paint jobs start at $500, higher quality jobs can cost anywhere from $1,000 to $5,000. The cost of a professional wrap ranges from $2,500 to $5,000. The labor to take off the wrap could cost between $500 and $600.
How long will a vehicle wrap last?
The average lifespan of a vehicle wrap is 3 to 5 years. All of our wraps are warrantied for 3 years against fading, peeling or cracking.
What is the process of wrapping a vehicle?
There are five phases to producing and installing a vehicle wrap:
Quotation
Initial Consultation
Build A Strategic Plan
Create a Custom, Engaging Design
Production & Installation
What factors affect the price of a vehicle wrap?
There are numerous factors that go into the total price of your wrap. Design time, materials, printing and installation are all factored in, and the size of the vehicle and it's overall shape will have an impact as well.
Will a vehicle wrap damage the paint?
In most cases a vehicle wrap will not damage your factory paint job. However, you can pre-test your paint to ensure it will hold up. If your paint is in poor condition, some of it could peel if the vinyl is removed.
Can I see through vinyl on my windows?
Graphics for windows are printed on perforated window film, which features very small holes to allow you to see out. However, check your state and local laws to make sure your vehicle is allowed to have any sort of wrap on the glass.
Can a vehicle wrap be removed?
We recommend the wrap be removed sometime over the course of its expected lifespan as it is designed to be taken off within that period. If removed by a professional there will be no adhesive residue and your car will be as clean as the day it was wrapped.
Every Impression You Can Make Is Vital To Success - Wrap Your Vehicle Today!
If you're interested in finding out more or, better yet, getting started on your own wrap project, give us a call! Whether you've got one vehicle or 30, we can design gorgeous and eye-catching graphics that will help you stand out from the competition. Send us a message online or call 877.775.9727 today!
We offer nationwide vehicle wrapping services.