Show-Stopping Graphics & Signage For Your Event
Ever wanted a 150′ banner to highlight your event and showcase your venue? It's possible with Capital Wraps. When you walk into a tradeshow, you are typically captivated by the event's advertising and branding that identify the spaces. Capital Wraps can help make your event memorable with full color event graphics and help you generate more sponsorship revenue and excited attendees.
The whole idea of a branding advertising event is to draw in business and eye-catching event graphics will make sure you get noticed.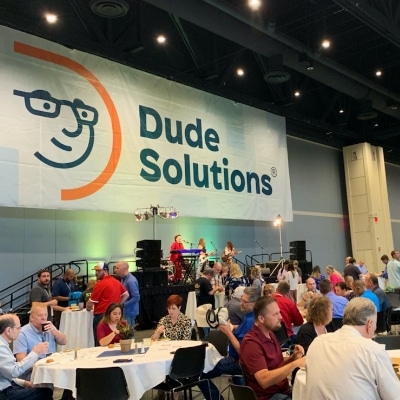 Engage & Excite Your Event Audience
When you look at the NFL Super Bowl and NBA Playoff Finals they hang 75′ event building banners from the top of the stadium to excite the participants and generate a memorable event no matter who wins. Capital Wraps' full color tradeshow and event graphics are a convenient and ideal method to bringing that same professionalism to your events. Art directors, event planners and companies are incorporating event graphics into events of all sizes to help showcase their event, excite attendees and also to raise revenue through sponsors opportunities.
Need some creative, innovative ideas for to help gussy up your event to add strategic value to your brand? Our experienced team has worked on countless events to transform the spaces. We work nationally with corporate planners and event managers to assist in graphics and signage selection and budgets for their events.
The Right Signage For Your Event's Needs
Using our state of the art equipment we produce the a full range of event graphics to showcase your venue and brand. Capital Wraps' event signage includes the following product lines:
Stage backdrops.
Floor graphics.
Temporary wall graphics.
Wall murals.
Mural backdrops.
Elevator wraps.
Fabric banners.
Mesh banners.
Tradeshow graphics.
Vehicle wraps.
Eco-friendly signage.
Elevator graphics.
Escalator graphics.
Window graphics.
And many more...
Whether you are using sponsors or using these graphics to set the theme for the venue, our vibrant tradeshow graphics. Our high quality digitally printed graphics are just another way we can fulfill your large format printing needs.
How much does an event banner cost?
The cost of an event banner can vary depending on several factors, including banner size, the material used, design complexity, and quantity ordered. In general, event banners can cost anywhere from $50 to $500 or more. Smaller banners or basic vinyl banners are typically less expensive, whereas larger or custom-designed banners may be more expensive. It's best to get specific quotes from local print shops or online printing services based on your desired specifications and design requirements.
Contact Our Staff To Help Make Your Next Event Unforgettable!
Call and speak with one of our experienced representative about your next event and event graphics needs. We have worked on rush orders and tight timelines to make our clients' events and launches successful and vibrant. Click here to fill out our Quote Request Form and we'll call you back to discuss your project, answer questions, and work up a quote. Call us toll free at 877.775.9727 - we are waiting to help you make you event successful.