Drive Your Sales With Potent Retail Graphics & Signage
Four walls. A checkout counter. Shelves of merchandise. Sounds like a typical store, right? But who wants a typical store anymore? Who wants to be remembered as bland and plain? Nobody, and certainly not your business. With custom-designed and professionally installed retail graphics, you can create an immersive and engaging environment for your customers that will bring them into your location instead of just passing by on the sidewalk. Call Capital Wraps today at 877.775.9727 to find out how your physical location can turn into a massive marketing tool.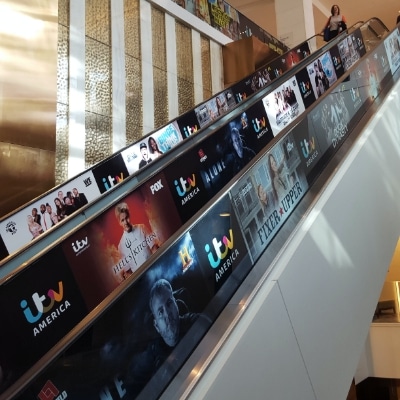 Display Your Personality & Create A Thrilling Environment
Have you been to a Nike or Calvin Klein store recently? They've transformed their stores into something closer to an amusement park rather than a simple retail location. With all the brands out there today, you have to take steps like this to differentiate yourself and make sure people remember you. You do that by leveraging your resources - your brand, your look, your mood and most importantly your space. If you aren't taking advantage of the physical spaces that make up your business, you're missing out on tremendous opportunities.
Our designers and installers can work with you to create an innovative and dynamic retail environment that will bring your customers back again and again. Here are just a few of the tools at our disposal:
Wall Graphics & Murals
Window Graphics
Exterior Murals
Entrance Door Graphics
Pop-up Banners & Stands
Stanchion & Podium Signs
Floor Graphics
Counter & Table Graphics
And So Much More...
Imagine being an adventure outfitter with treasure maps printed on your floor or stunning model photography adorning the walls of your high-end clothier? If you can imagine it, Capital Wraps can make it happen.
One Phone Call Is All It Takes To Transform Your Business
Ready to get stated? We are! Give us a call today at 877.775.9727 or send us a message online and we'll work with you to create beautiful, lasting graphics that will capture your customers' imaginations and boost your sales into the stratosphere. We'll take you through consultation, design, production and installation - taking care of everything and letting you sit back and enjoy the results. At Capital Wraps we don't only wrap your store in graphics - we wrap you in success.