Turn Bare Walls Into Powerful Advertising Tools
Why settle for a flat painted wall when Capital Wraps can transform the space into a vital promotional tool? Our wall murals and custom wallpaper are ideal for large wall spaces, where you want to create vibrant environments to engage onlookers. The large retailers in the malls, Victoria Secrets, Gap and Abercrombie & Fitch, get this and deliver their advertising messages with large rotating graphics for every sale in all their stores. Our long-term and short-term wall graphics are affordable and will result in a positive result on your sales without damaging the walls.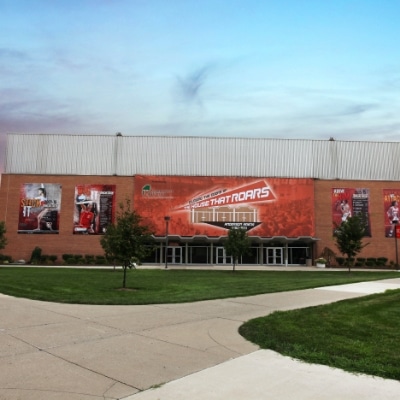 The Leader In Wall Graphics & Murals Throughout North Carolina, Virginia & Washington, DC
Wall graphics and murals are part of our Environmental Wraps along with window graphics, building wraps, floor graphics, and retail signage. Where as window graphics grab the attention of passerby and convey them into the store, our wall graphics and murals create a compelling context for your space and boost your sales. Using self- adhesive vinyl and digitally printed wallpaper, Capital Wraps will create a display that is custom designed to fit any space. Size and shape are not an issue – our wall murals conform to any location and apply to almost any surface.
Our Wall Graphics Work Almost Anywhere
These applications are ideal for places where the consumers demands creative, interactive environments. Some places that use wall murals and graphics:
Retail store fronts.
Corporate offices.
Museums.
Malls.
Murals on retail external walls.
Historic buildings.
Schools and universities.
Events and trade shows.
Sports arena and stadiums.
Airports.
And many more...
These wall graphics can transform your business environment overnight. Our team will take your idea and come up with a custom design for your mural incorporating your brand and image to engage your clients and turn your space into an eye-catching masterpiece. Once design in complete, we will produce the graphics and a pair of our professional installers will come out to make sure the job is installed correctly.
Transform Any Plain White Wall Into a Vibrant Billboard Graphic – Inside or Outside
Whether you want to upgrade some freshly painted sheet rock for your grand opening or an outside application on brick or textured surfaces, wall murals and can be installed to look like paint. On brick and textured surfaces the vinyl material conforms to the surface and adheres extremely well.
Originally engineered for the racing industry, Capital Wraps has been using these dynamic, colorful prints on outside surfaces for years to reimagine commercial spaces. It is an innovative way of increasing your branding, promotions and advertising reach on different surfaces to target and reach your perspective clients.
The Writing's On The Wall
Capital Wraps can help transform your bare walls into stunning works of art to drive awareness of your business and brand. Call today and speak with one of our experienced representatives about your next wall mural or graphic. Reach us at 877.775.9727 or send us a message online - we can't wait to get started!