Separate Your Business From The Rest With Vivid Window Graphics
There's a reason real estate is so concerned with frontage. The front of your store is the first thing that clients will see, and they'll immediately start forming an opinion about your business based on that. What sort of impression do you want them to have? That you're a drab, uninspiring, colorless company going through the motions? Or are you a vivid, exciting, memorable trendsetter who is never out of fashion? Bold, engaging window graphics and signage can help make sure you're the latter.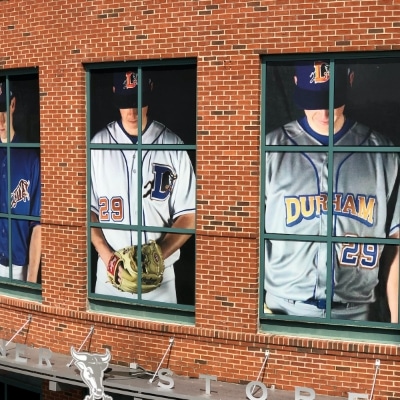 No Matter Your Building's Purpose, Window Graphics Can Bring It To Life
Custom-designed window graphics aren't just for businesses. There are a number of organizations that can benefit from innovative, eye-catching images that sell who they are and what they do. Here are just a few of the types of buildings we work with:
A Trusted Process That Produces Exceptional Results
One of the big advantages to working with Capital Wraps is we can do the entire project in-house - no other vendors needed. It starts with a consultation so we can get an idea of the scope and goals of your project. Then you move into our design process, where we take your established branding and imagery and use it to craft graphics to your specifications and your building's architecture. Using the finest quality large-format printers, we produce your graphics on high-end 3M products so you can be certain it will last. Finally, our dedicated team of installers will apply the graphics to your windows with care and exacting craftsmanship.
Don't Miss This Window Of Opportunity
Ready to get started? Our exceptional customer service team is ready and waiting for your call. Send us a message online through our convenient online contact form or call 877.775.9727 today!