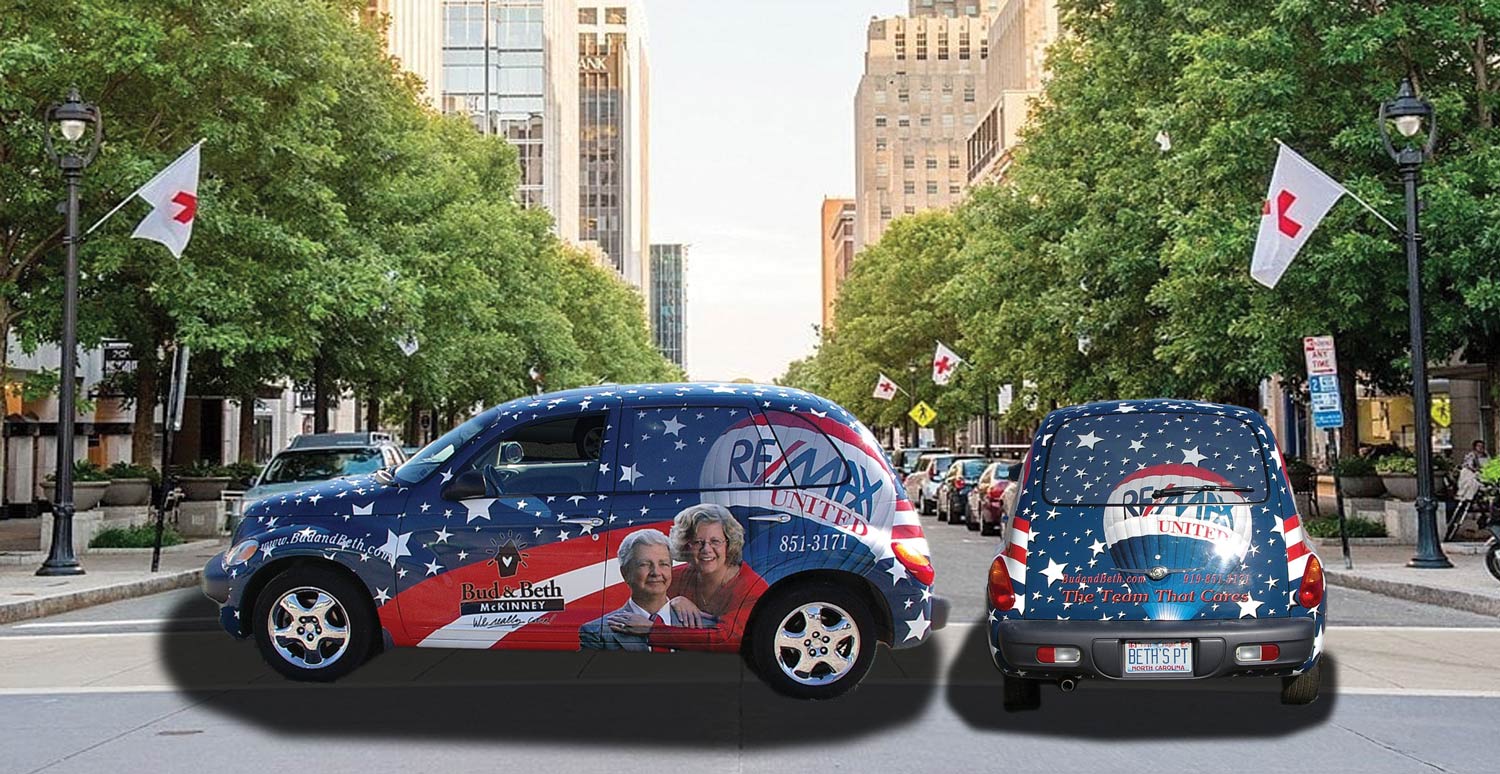 In the beginning, back in 2005, there was a sign company which had a mascot, an old man who was both Cranky and Creative.
The company's main focus was fine artwork printing, specifically Giclee printing. By 2006 time, we had a successful large format printing business and had completed over 100,000 square feet printing on canvas, paper, and artistry paper orders. However, their direction was about to change due to a request from two well-known real estate agents named Bud and Beth.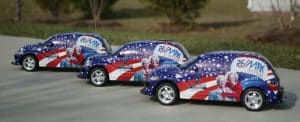 Bud and Beth, who were among the top three realtors in the area, wanted their vehicles wrapped.  They understood the importance and value of having a vehicle wrap for their real-estate business.  Initially they had a wrap done in Charlotte by NASCAR wrap professionals, but they did a poor job. That's when Beth turned to us to help her brand her company.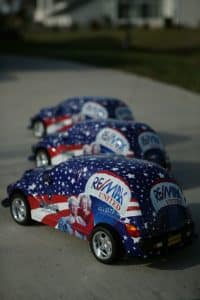 The team saw this as an opportunity to try something new. With the help of knowledgeable friends like Trevor Kracker, who worked on military wraps, Capital Wraps set up the right printers for large format graphics and began printing their very first vehicle wrap.  The installation of these wraps was assisted by Trevor and David Kracker, as well as Troy Yates and Edwin Edwards. Troy is currently the Director of Installation at Capital Wraps today.
The first two vehicles were a success.  So much of a success Bud and Beth had the rest of their fleet wrapped, as well as three adorable remote-controlled cars.
Thus, Capital Wraps was born, and the cranky creative man gave way to a masterful lion who put the Roar in vehicle wraps.
That was 2006 and over the past 18 years we have grown from a  1650 sqft farm house to a 10,000 sqft facility. We have completed over 20,000 vehicle wraps and now have a team of over 20 employees.  We are industry leaders with our Wraps that Roar!