Raleigh, NC — Retractable pop-up banner displays have been around for a couple of years, and we don't believe many clients and retailers are making the most out of this form of displays. These displays are easy to use for events, you can actually carry them to an event on your back, walk up to our booth, remove it from the fabric case, and extend. You have a display in seconds.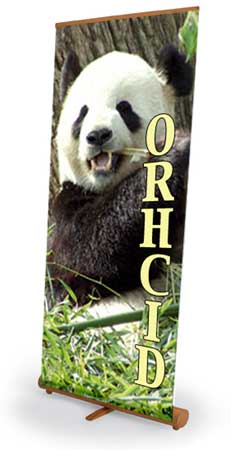 These very popular items are one of our best selling tools for events, activities, and even retailers. While traveling to Boulder Colorado, I saw one in the middle of the walkway going into a museum. It cause congestion and here are some ideas to make the most out of your pop-up banner displays.
Ideal for retail entrances – place in your walkways to capture eyes where eyes will see your specials.
Take it to speaking engagements – If you are at a meeting, take this along and place it off to the side so it is still visible by your audience but not the main focus.
Contain areas by blocking hallways – Use these stands to block areas or hallways people temporary from moving past. While these are still light, authorized people can still slip past if necessary.
Highlight specials or key points at tradeshows – use these banner stands to highlight key points of your product or service for the specific audience of the tradeshows. Focus the content on the audience specific points; change this out for each tradeshow while preserving the integrity of the backdrop display.
Combine these for backdrop displays – These displays can make great backdrops for photo shoots and if focused correctly they will include your logo in the background.
These pop-up banner stands and retractable banner displays are great for their flexibility. Within seconds you can position them virtually anywhere to serve a variety of purposes. These can serve more useful purposes than only as traditional tradeshow signage. The versatility of these retractable banner stands makes them ideal for various retail and seminar applications.
Contact a Capital Wraps representative today to discuss how to to get pop-up banner stands working for your business. We work with all types of designs and our talented graphic designers are experienced to take your brand and make your message stand out and get noticed.