---
Call a Company You Can Trust:   Capital Wraps
A vehicle wrap is one of the most important ways to advertise your business to the public.  Everytime a wrapped car or truck is on the highway it averages 30,000 to 60,000 views!   There is simply not a more effective way to let potential clients know you are open for business in terms of local advertising.  Now, if your veicle is going to get that much attention then you need to have a wrap created by professional designers, printed on high quality material, and installed by a team of experts.  Capital Wraps offers all of those things under one roof.
Capital Wraps has been in business for over a decade and we've wrapped over 10,000 vehicles.  This doesn't include the thousands of store fronts, buildings, wall murals, elevator wraps, banners, and floor graphics we've created and installed over the years.   We are supremely qualified to handle all your vehicle wrap needs with our in house designers, our top of the line printers, and installation team with dozens of years of experience between them.
Here's a look at some of our most recent projects-
---
From Fitness to Security to Pain Control:.
D1 Athletic Training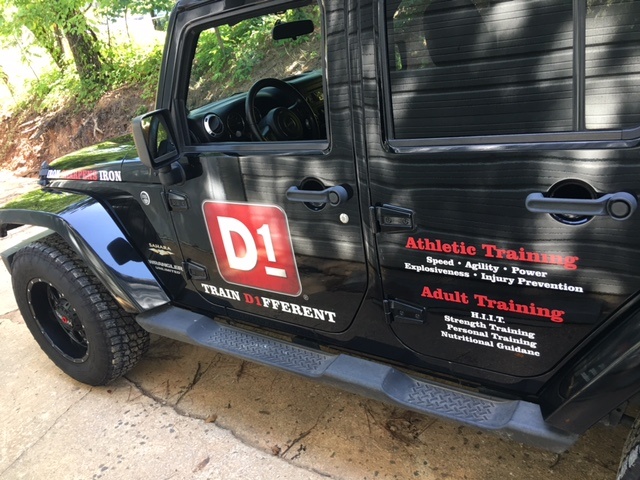 Stay Safe Security Systems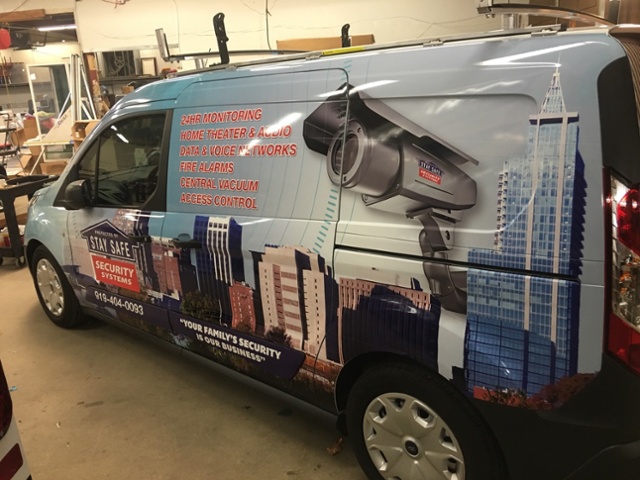 Security and Home Theater Installation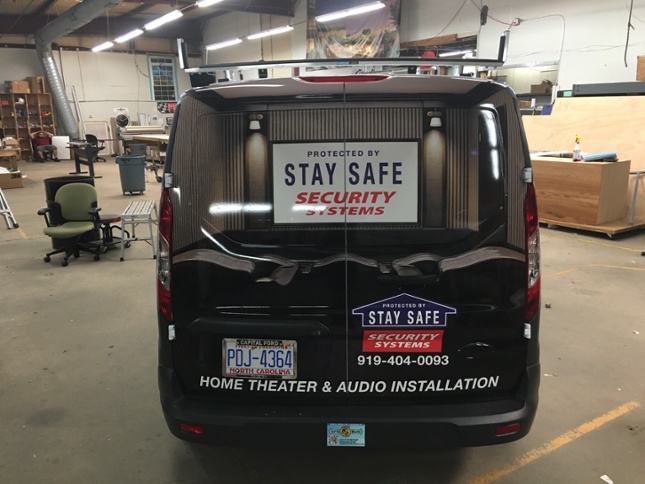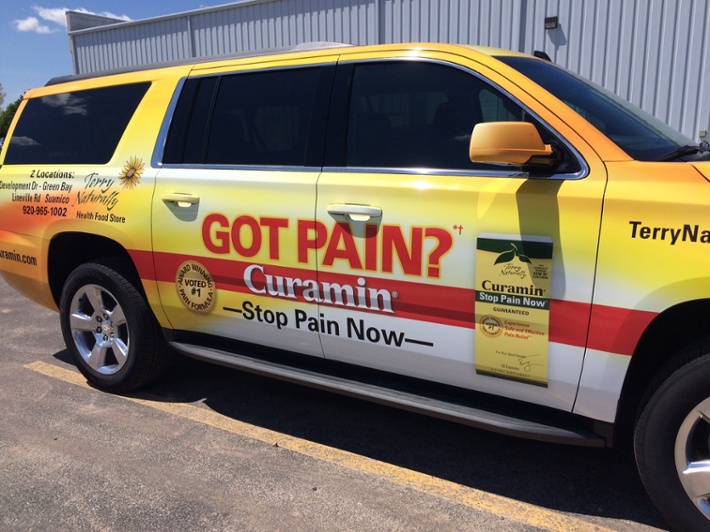 Wrap it up:
If you've been thinking about a vehicle wrap call us today or request a quote.  All quotes are free, no obligation, and any questions you might have about the wrap process- just ask us.   We look forward to helping you grow your business with effective moblie advertising.
919.977.7070