When paint is not enough:
Wall space in an office or school is advertising space you already own.   Why not use it to instruct, encourage, or advertise to the captive audience who looks at those walls every day?
Few places use their wall space better than a sports environment.   Either in a locker room, or in the entrance of a stadium, sports arenas give us an excellent opportunity to see what's possible with wall murals and wraps.
---
Wall murals in sports
These are fantastic wall murals!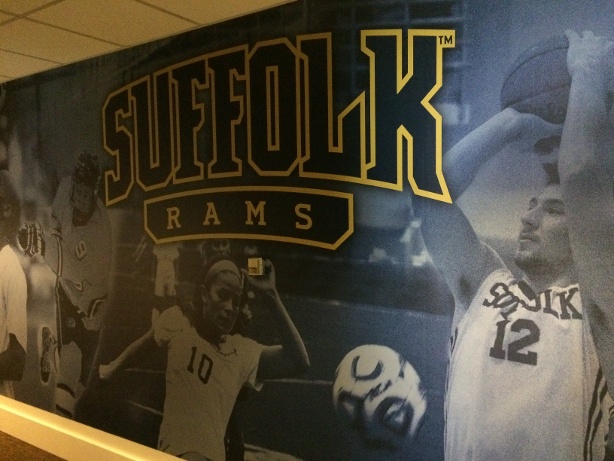 Here's another view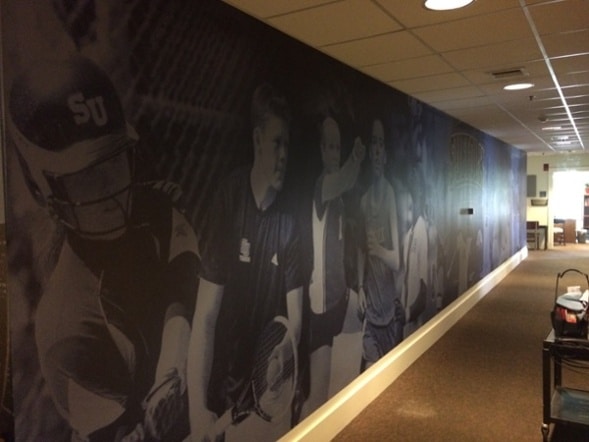 Are you wondering what to do with your walls?   Want to do something more exciting than paint?
Call us and find out how we can help you advertise, instruct, and reach out to your captive audience.