A Life Changing Program For Some:
One of our most recent wraps was for Easy Fit.   A weight loss program in Durham NC- and the results on the wrap speak for themselves.
The wrap has a specific target audience, although it's appealing enough to encourage anyone to contact them for more information.  The wrap is bright, happy, energetic with a positive message. It's not the right wrap for every company, but it IS the right wrap for Easy Fit.
Do you have a new business?  Are you trying to increase your bottom line by drawing in new customers or clients?  If your company vehicle doesn't have a wrap you are missing out on 30,000 to 60,000 views per day!
---
Easy Fit Weight loss :
A couple of views of the wrap while it was being installed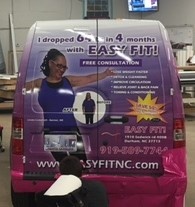 Here's a cool shot from the side: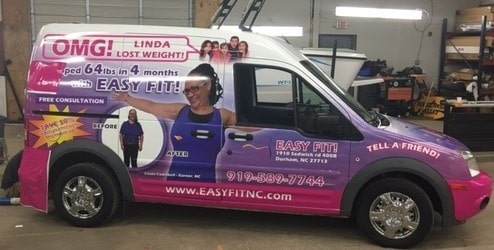 And just one more…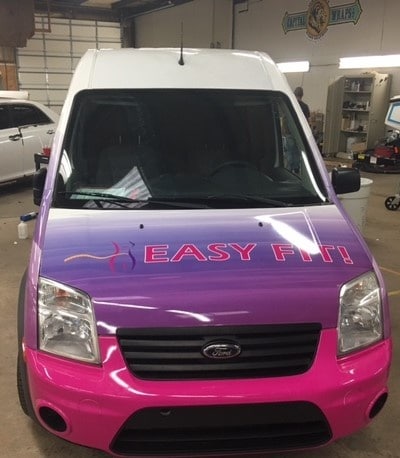 Our client was very happy with this wrap!
---
Ready to get your business FIT?
We want all of our clients to reach as many customers with their mobile advertising dollars as possible, and we are committed to helping you create, print, and install your wrap.  Some clients have no idea what they want, others already have a clear vision- or even artwork when they contacts us about creating a wrap for them.
Contact Capital Wraps today to find out how we can help grow your bottom line 🙂
977.7070