All in the design…"Did you see THAT?"
There are few things more head turning on the highway than a well designed vehicle wrap.   Whether it's funny, or flashy, or heartwarming- a well designed vehicle wrap does more than give you information, it grabs your attention and leaves you wanting to know more.
Below are a few examples-
---
All kinds of Vehicle Wraps make the world go round:
The Capital Wraps Car- wild and funky design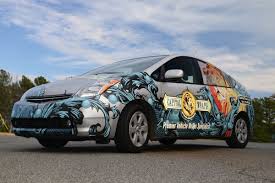 Cycling Spoken Here trailer wrap…Hey- follow us!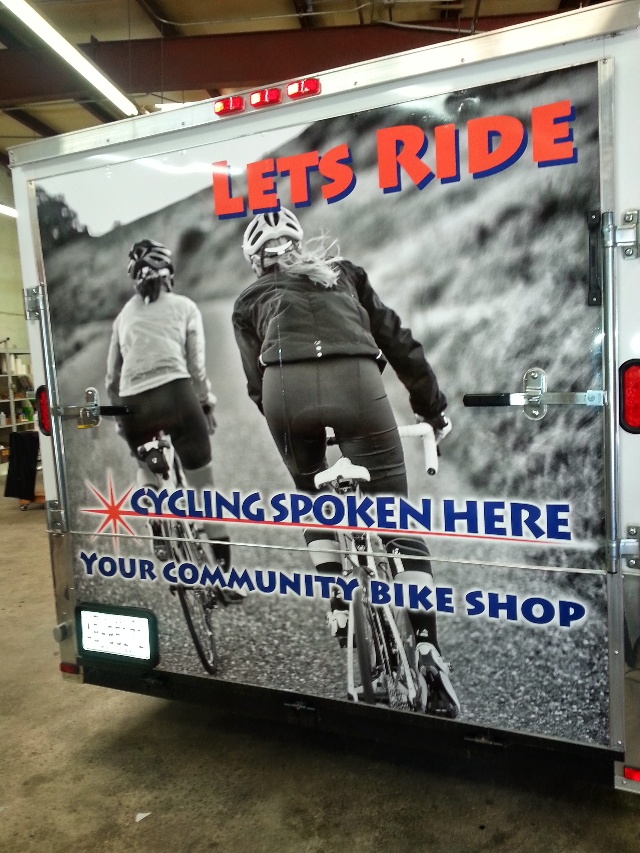 The Home Instead VW is simply pretty and makes drivers want to know what they are about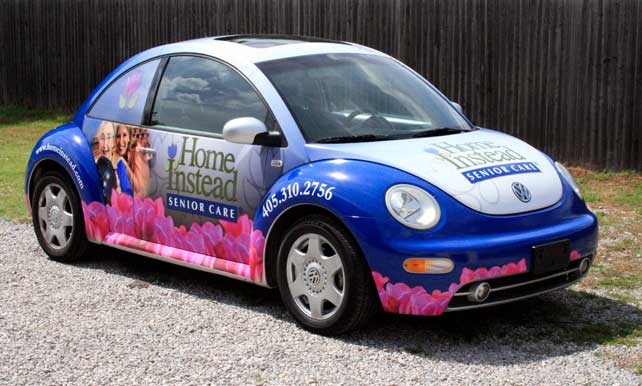 Each wrap has it's own personality and truly reflects the brand of each business.
---
CONCLUSION:
At Capital Wraps we have an in house team of designers to help our clients achieve the look they want for a vehicle wrap.   We start with your branding and your message and convey those elements to the public, thus creating a moving billboard of advertising for your business.  Call us today for a free quote, and add the WoW factor to your vehicle wrap!