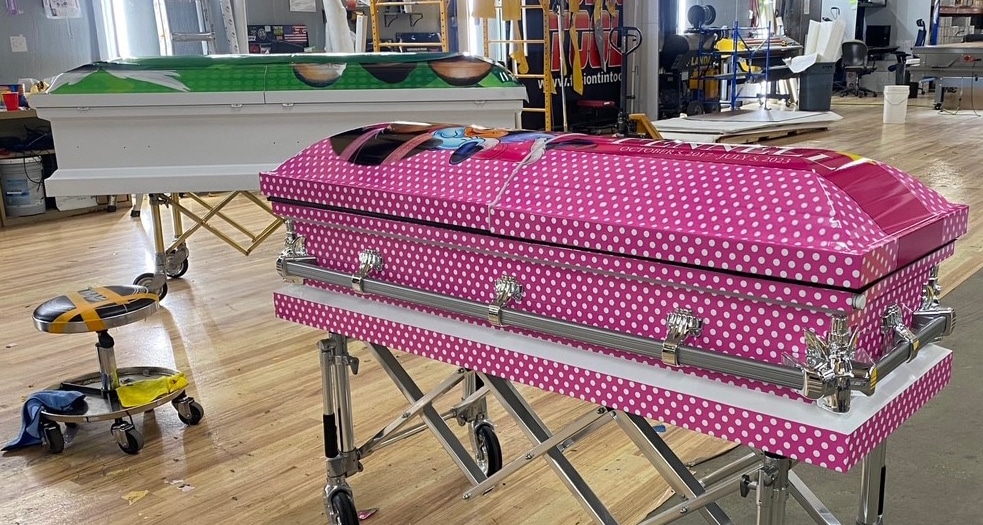 In times of loss, it's not just about saying goodbye, but also about celebrating the life that was lived. Casket wraps, often overlooked, are a beautiful way to add a personal touch to the farewell. These wraps serve as a canvas for cherished memories, a tribute to a unique journey, and a source of comfort during the most challenging times.
🌟 Honoring a Unique Life: Every person is unique, and so is their life story. Casket wraps give us an opportunity to celebrate the individuality of our loved ones. Whether it's a favorite color, a symbol that held special meaning, or a depiction of their life's passions, a casket wrap can be a beautiful representation of their essence.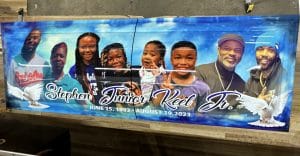 🎨 A Touch of Artistry: Casket wraps are not just about honoring a life; they are also a work of art. The intricate details and designs on these wraps can be breathtaking. They serve as a visual testimony to the beauty that was a part of the departed's journey. It's an expression of the artistry of life itself.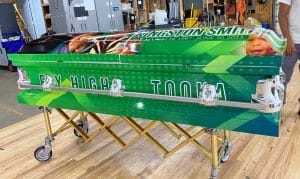 🌸 Comfort in Beauty: Funerals can be incredibly challenging, but casket wraps offer a source of solace. They provide a sense of comfort and beauty amidst the sorrow. The vibrant colors and thoughtful imagery can remind us that the departed loved life, and that love endures, even in their absence.
💞 Connecting Hearts: Casket wraps also serve as a bridge between the departed and those who remain. They convey a message that says, "You may be gone, but your spirit lives on in our hearts." These wraps can be a medium of connection and a reminder that love transcends time and space.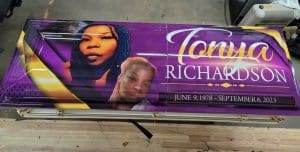 🙏 A Lasting Tribute: One of the most powerful aspects of casket wraps is that they create a lasting tribute. These wraps are not just for the day of the funeral; they can also be a cherished keepsake. They serve as a reminder of the beautiful journey that was lived and can offer comfort in times of grief.
In times of loss, it's important to remember that the value of a casket wrap goes beyond aesthetics; it's about compassion and empathy. It's about creating a meaningful farewell that celebrates the life that was lived and offers solace to those who are grieving. Casket wraps are a beautiful way to embrace the uniqueness of each individual's journey and to honor their memory with love and artistry. 💕🌹 #CasketWraps #CelebratingLife #InLovingMemory