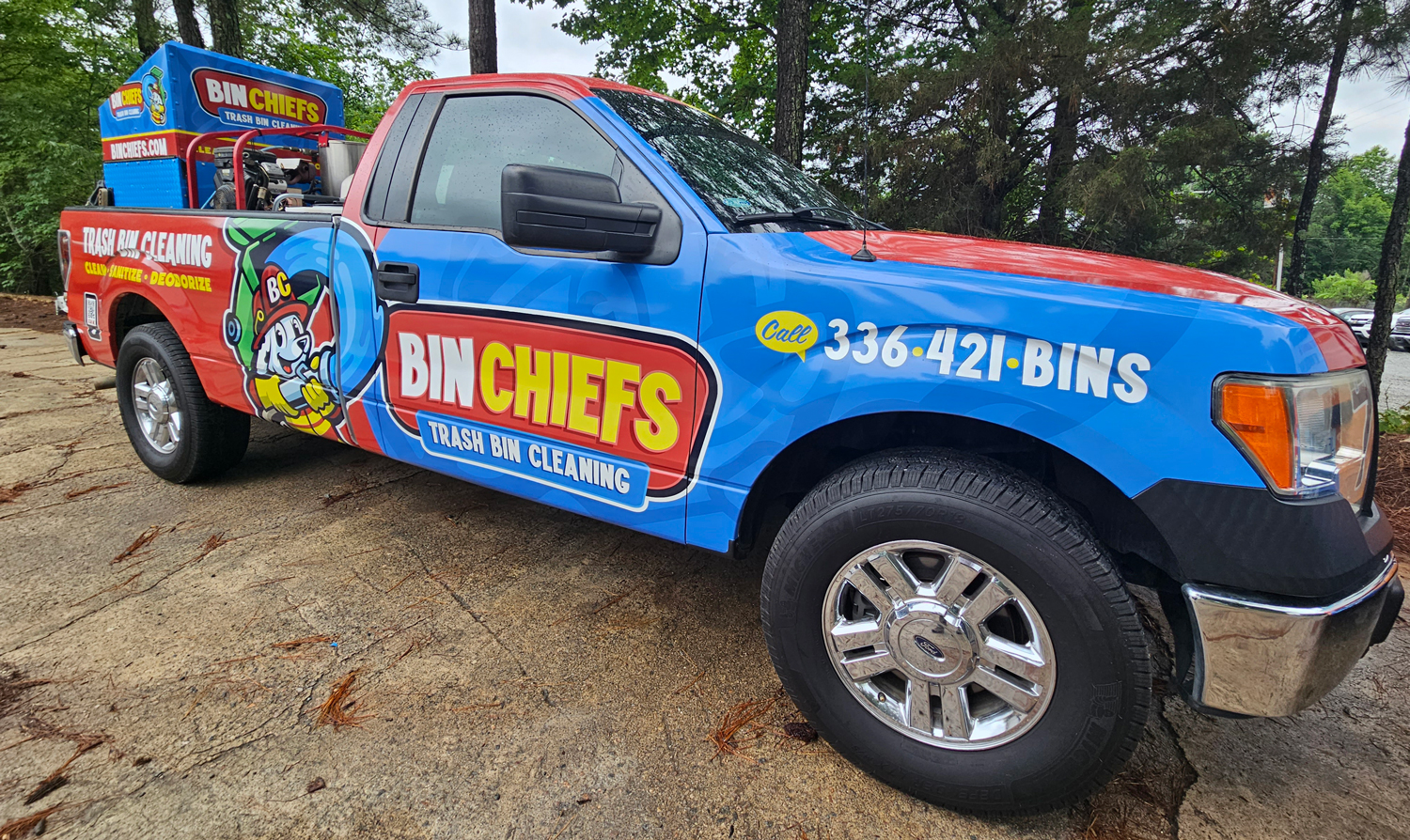 In the world of franchise and fleet management, the visual representation of your brand plays a crucial role in your success. Your vehicles are not just means of transportation; they are mobile billboards, constantly advertising your services to potential customers. Recently, we had the privilege of collaborating with Bin Chiefs, a company dedicated to keeping residential trash bins clean, sanitized, and deodorized. The goal was clear: transform their fleet to mirror the excellence and commitment they provide to their clients.
A Bold Brand Statement:
The first step in this exciting project was to wrap their fleet. The Bin Chiefs' service is all about cleanliness and hygiene, and we wanted their vehicles to reflect this core value. The vibrant, spotless design of the vehicle wraps instantly communicated what Bin Chiefs stood for. It was a statement of quality and a promise of a spotless service.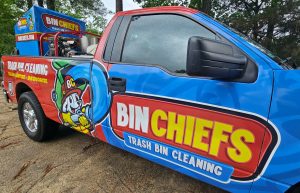 The Power of Visuals:
The truck wrap wasn't just an aesthetic upgrade; it was a strategic choice. When Bin Chiefs' vehicles rolled through neighborhoods, they didn't just transport cleaning equipment; they showcased a commitment to a cleaner, healthier community. The visuals were compelling, creating an instant connection with potential customers and reinforcing the trust of existing ones.
Functionality Meets Aesthetics:
But it wasn't all about looks. We also attached a specialized cleaning unit to each vehicle. This addition ensured that the trucks were not just mobile billboards but also fully equipped to deliver the exceptional service that Bin Chiefs is known for. It was a perfect harmony of functionality and aesthetics.
A Lasting Impression:
The result of this transformation was not just a fleet of clean trucks but a fleet that left a lasting impression. Bin Chiefs' commitment to their customers was boldly displayed on the streets, reaffirming their position as a leader in the residential bin cleaning industry.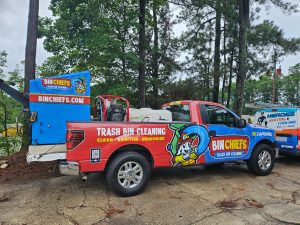 Conclusion:
In the world of franchise and fleet management, every detail matters. The way your vehicles look, the message they convey, and the services they offer, all play a pivotal role in your brand's success. Bin Chiefs understood the power of a well-designed fleet and invested in vehicle wraps and specialized cleaning units to drive home their commitment to cleanliness.
Your fleet can do more than transport; it can transform your brand into a symbol of excellence. If you're in the business of franchises or fleet management, consider the impact of vehicle wraps and specialized equipment. It's not just an upgrade; it's an investment in your brand's future.