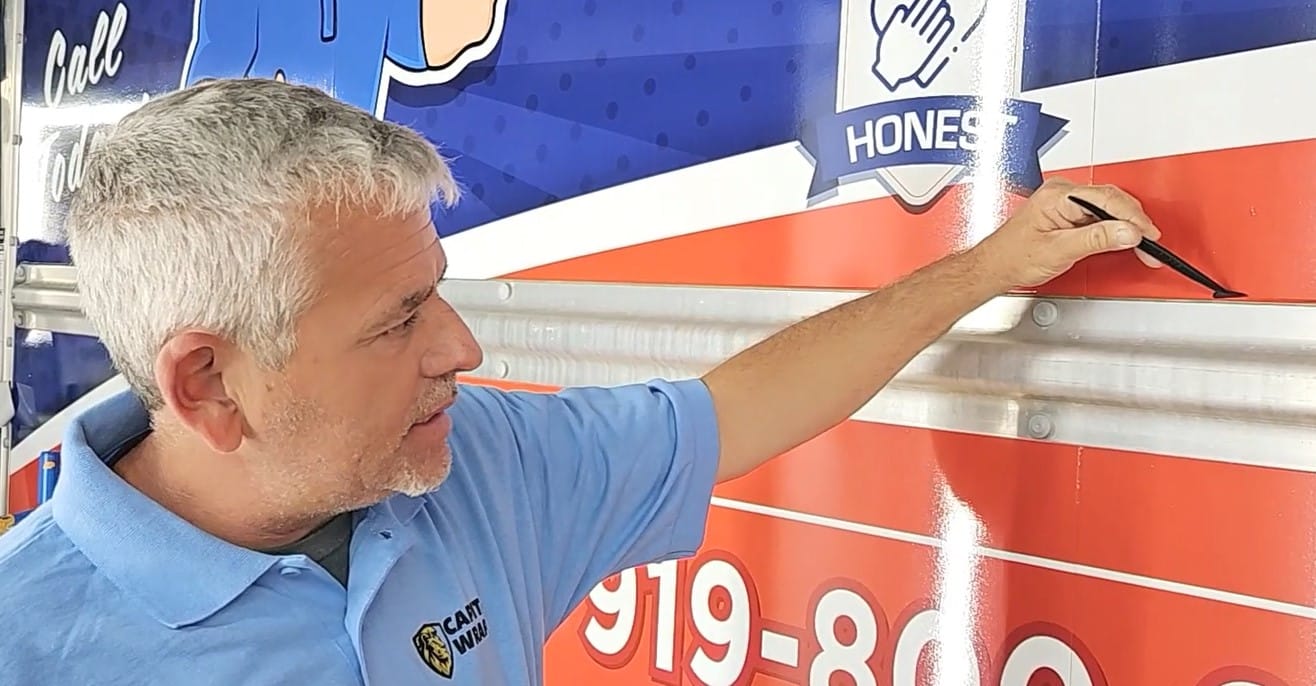 In this video Troy Yates explains about caulking on box trucks and the 2 acceptable methods for addressing them with a commercial wraps. Caulk is applied to the edges of panels to provide waterproofing for the trailer and truck.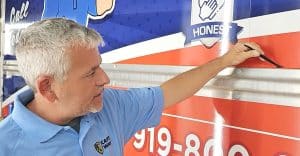 The first method, and most common, is to cut the wrap back past the edge of the caulking and let it roll. The drawback on this is that frequently the edge of the silicon is NOT straight and therefore the edge of the wrap is not straight as it follows the edge of the caulk. The second method for addressing caulk is to remove the caulk and chemically remove any residue left on the surface, then install the wrap, and reapply caulk to maintain the waterproofing of the seam.
The main problem with silicon caulk is that it is clear and shows the panel color underneath.  There are colored caulks that could be applied either on top of the existing caulk or replacing the existing caulk that will hide the panel color. By selecting a caulk that is close in color to the aluminum edging it will hide the edge and be less noticeable.