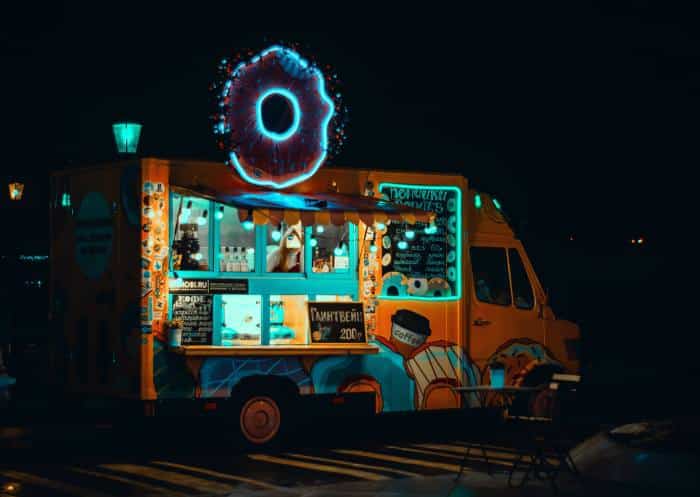 Consider These Key Ingredients When Designing A Wrap For Your Food Truck
In the tantalizing world of food trucks, your culinary creations deserve to shine. After all, what better way to entice potential customers than by showcasing your mouthwatering dishes? But how can you make your food stand out when your patrons are trapped in their cars or navigating a bustling food festival? The answer lies in a full vehicle wrap for your food truck, transforming it into a rolling advertisement that's bound to make mouths water. Today, we're guiding you through the process of designing a delectable food truck wrap that grabs attention, creates buzz, and sets you on the path to culinary success.
The Importance of Food Truck Graphics That Dazzle
In the competitive food truck industry, your culinary talents are just one part of the recipe for success. The other crucial element is your ability to make a memorable first impression. A visually stunning food truck wrap can serve as your signature dish, attracting customers, and leaving a lasting impression.
Now, let's explore the ingredients for a standout food truck wrap:
Defining Your Brand Identity
Who is your target customer? Teenagers and the after-school crowd? Older professionals on their lunch breaks? This should influence the type of branding you choose. Fun bright colors and fonts or a more subdued, sleek, and polished look? Let your customers decide.
Instant Recognition: Your food truck wrap is like a beacon in a sea of mobile eateries. It's the first impression, guiding loyal customers straight to your window and making your business unforgettable.
Professionalism: A meticulously designed wrap exudes professionalism, conveying trust and competence to potential customers. It showcases the care and dedication you put into your brand's presentation.
Marketing on the Go: Your wrap is more than just decoration; it's a non-stop marketing machine. It attracts attention, generates interest in your culinary creations, and elevates your business to new heights.
Keeping It Simple and Readable
High-Quality Graphics and Imagery
While a visually striking wrap is essential, readability is equally important. High-quality graphics and images that showcase your brand, cuisine, and offerings prominently are key.
Legible Fonts and Colors
Choose fonts that are clear and easy to read from a distance, and use high-contrast colors to ensure your text stands out against the background.
Showcasing Your Menu
Your menu is the heart of your food truck, and your wrap should convey the visual appeal of your dishes. Incorporate high-quality images of your signature creations to make customers hungry just by looking at your wrap.
High-resolution images of your delicious dishes can be the ultimate temptation for potential customers. A well-designed wrap can turn anyone into a food enthusiast.
Telling a Story
Your food truck has a story to tell. Use your wrap to communicate your journey, your commitment to quality, and your love for the cuisine you serve. Personalize your branding to make a connection with your audience.
A compelling narrative can build an emotional connection with your audience, making your food truck more relatable and memorable. Let your wrap share the heart and soul of your business.
Creativity is key, as well. Don't be afraid to explore unique design elements that set you apart from the competition.
Ensuring High-Quality Printing
A well-designed wrap is only as good as its print quality. Faded graphics won't do your food truck justice. Opt for professional printing to make your wrap vibrant and captivating.
Maintenance and Durability
Your food truck wrap is an investment in your brand. Choose high-quality vinyl materials that can withstand the rigors of the road and the elements to ensure its longevity.
Turning Heads with Capital Wraps
Capital Wraps specializes in creating wraps that are not just eye-catching but also professionally designed to communicate your brand's identity. They understand the importance of turning heads and keeping customers coming back for seconds.
Our accomplished artists excel in creating designs that captivate attention while staying true to your brand's identity, ensuring your wrap is both unique and cohesive.
We take pride in using top-quality materials and providing professional installation, ensuring your wrap remains as fresh as your culinary offerings.
In the competitive world of food trucks, a captivating and well-designed wrap can set you apart from the rest. Whether you're just starting your food truck journey or looking to refresh your brand, a professionally designed and expertly installed wrap can be the key to culinary success.
Ready to Wrap Your Food Truck and Drive Your Success?
Reach out to Capital Wraps today to harness the transformative potential of a professionally designed food truck wrap. Give us a call at 877.775.9727 and get ready to make your culinary creations unforgettable.
With a mouthwatering wrap, your food truck will be a feast for the eyes and the taste buds. Don't wait; take the next step to culinary success today!