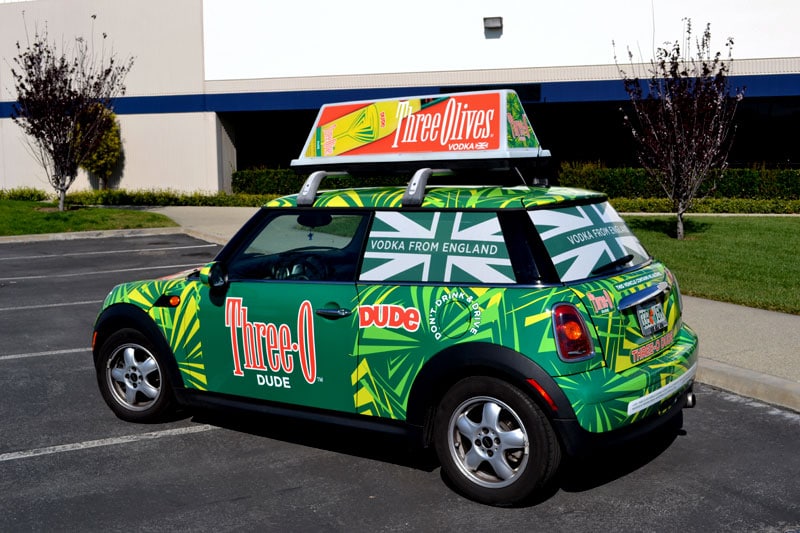 Dynamic. Cute. FUN!
Mini Coopers are little cars with a big punch, both in power and in advertising.  Sometimes bigger isn't always better in terms of branding impact.  These cute little cars scoot around all over town always get a 2nd and 3rd look from passers by.  They are awesome little moving bilboards.
---
See for yourself the powerful punch a Mini cooper has in terms of advertising!
Of course, they are fun to wrap for personal use too- my personal favorites are the pink Mini's-
Vehicle wraps allow all your vehicles to become brand identity billboards for your company, product, or service. Vehicle wraps are the most effective form of advertising in the market today. Capitalwraps.com is a proven leader at turning your vehicles into mobile billboards.
A Capital Wraps car wrap generates between 30,000 and 70,000 views per day.
Capital Wraps is one of the premier vehicle wraps companies in the world. Combined our team has designed, produced, and installed thousands of projects for clients across the world. Our experienced team encompasses talented designers, the newest printing technology, and professional installers capable of meeting all our projects needs. We handle your whole project from start to finish.
Click here to Request a Quote!
877.775.WRAP
*Some of these images were borrowed from Google
Capital Wraps is a premier Custom Wraps and Graphics company is located in Washington DC. For more information on vehicle wraps, fleet wraps, or our other graphic products please contact Capital Wraps at 877.775.WRAP or visit www.capitalwraps.com