Create An Unforgettable Brand Identity With Franchise Vehicle Wraps
Think about Best Buy. Chances are, when you do one of the images that will come to mind are the black and white "Geek Squad" VW Beetles and trucks driving around town on their way to fix a computer or install a sound system. What about Red Bull? Everyone's seen their Suzuki X-90s driving around with the giant can on top. The point is, you know these companies and associate them with the vehicles you see on the road.
What do people associate your company with?
Wrapping your franchise vehicles in professionally designed, attention-grabbing vehicle wraps will create a unified vision of who you are and what you offer that is carried along every road your employees travel. Capital Wraps can help make that vision a reality.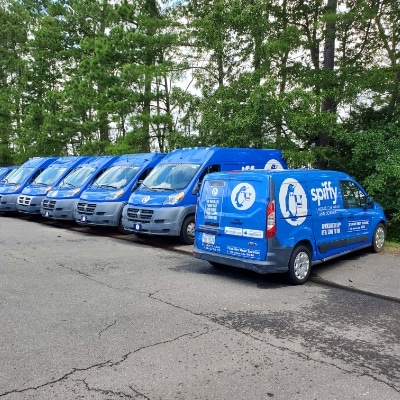 Stand Out & Be Noticed Everywhere
Someone driving down the road may not pay much attention to the endless stream of similarly flat-colored cars going by. But when your truck drives by with its brand-new vehicle wrap, proudly displaying your company's name, colors and branding, that driver is going to pay attention. You can't put a price tag on the type of marketing opportunity this represents. Are you taking advantage of it?
Any company, especially one on a national scale, needs to leverage every advertising tool at its disposal to stand out from the competition. At Capital Wraps we specialize in making sure you'll not only be seen, but remembered. Plus, even though we're based on the East Coast, we'll go where you are to get the job done.