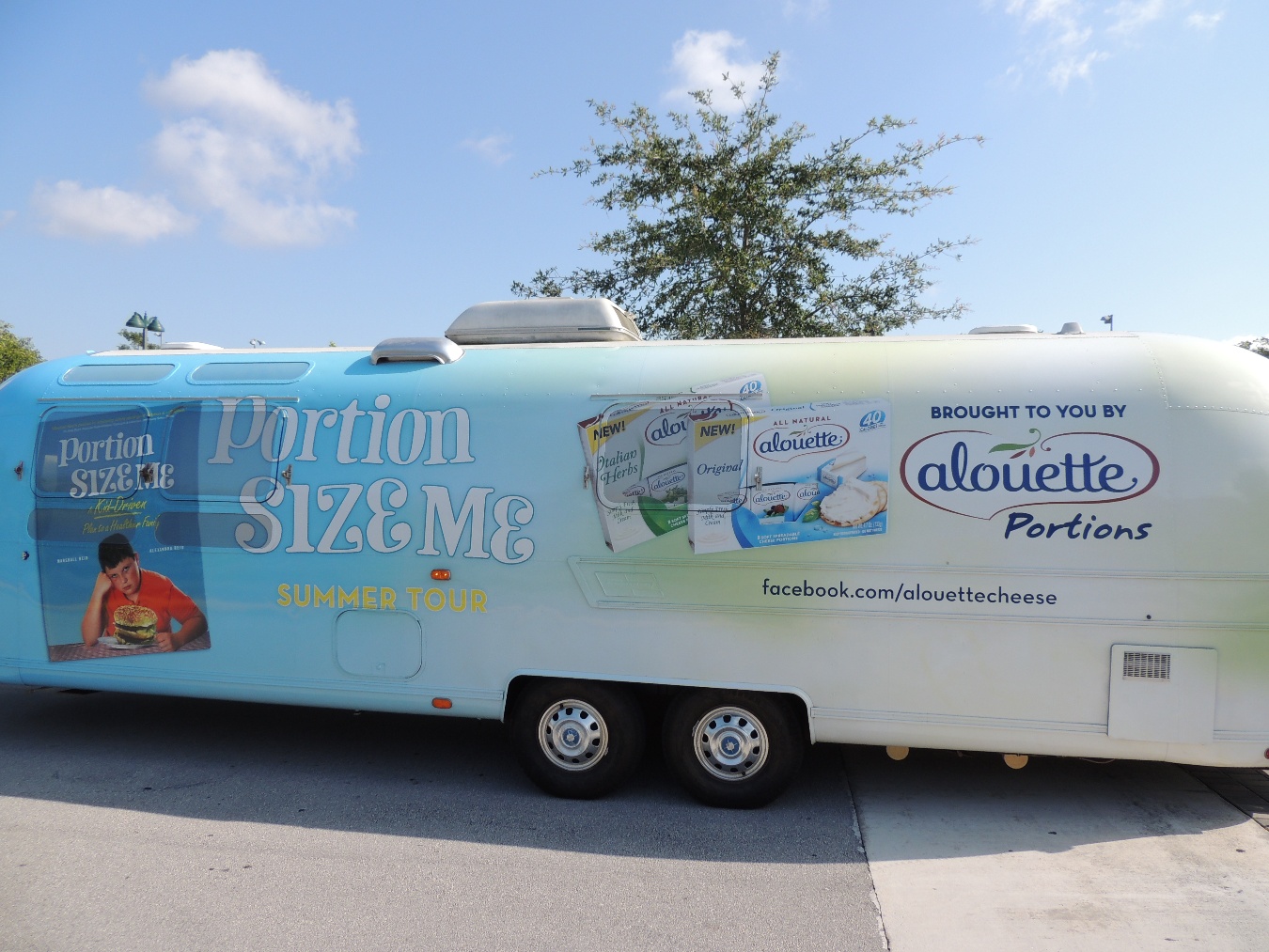 A good read, good eats, and a good Wrap!
Advertising is important in almost every industry.  Eye catching vehicle graphics with corporate branding spread a company's message with vibrant mobile advertising.
Vehicle graphics on a car, truck, boat, or fleet vehicles are nearly impossible not to notice on the roads, highways, and neighborhoods where they travel and do business.
Being part of Capital Wraps gives me an opportunity see an enormous variety of wraps for vastly different kinds of businesses.  Some wraps are fun, like the Ugly Monkey car wrap, some wraps reach out and touch us with their cuteness factor, a few of our wraps fall on the humanitarian side of things, like the Saltwater Soldiers wrap boat wrap.
One of our most recent wraps was for a family who wrote a book called "Portion Size Me".  The idea germinated from the movie "Supersize Me"; however, Marshall, who was 10 yrs old at the time, wanted his mom to help "Portion size" their family meals for 30 days to see if they could make better choices and move towards a healthier lifestyle.   Since that time they've been on multiple TV shows, appeared in print in dozens of places, and this summer they have been on tour all over the US in an Airstream wrapped by Capital Wraps!
Of course the Airstream is impossible to miss on the highway, is a beautiful backdrop for all the TV appearances, and the image appears several times on both the Alouette Cheese FB site.  The book written by the Reid family is motivational and heartfelt.  They teach, but don't preach, about healthy eating and the challenges (as well as the joys) of working together in the kitchen, going to farmers markets to shop, and adding exercise to their daily lives.
"Portion Size Me" is a wonderful book, and we at Capital Wraps feel privileged to be part of the team via our advertising solution with graphic wraps for their Airstream.
How can we help your idea, business, or book tour?  Call us today for more information about Vehicle wraps and a smart affordable way to promote your company.  We'd love to help you with all your mobile advertising needs.
Capital Wraps is a premier Custom Wraps and Graphics company is located in Washington DC. For more information on vehicle wraps, fleet wraps, or our other graphic products please contact Capital Wraps at 877.775.WRAP or visit www.capitalwraps.com