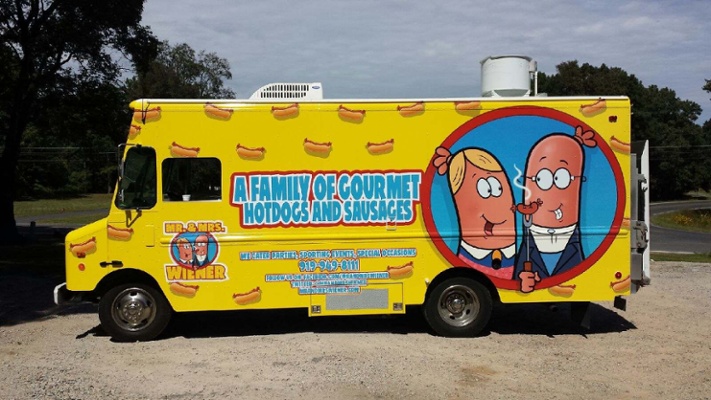 STATELY OR FUN?  
Every vehicle wrap has a different look in order to best serve the business it represents.  As with any other form of branding, a vehicle wrap promotes and identifies a company to a consumer with one look.   If a client fails to understand who or what your business does within a few seconds of seeing a vehicle wrap, then the branding isn't being as effective as it could be.
Today we will take a look at a few vehicle wraps, both stately and fun.  The wraps are all unique and tailored for the specific purpose of the business, or family, who uses the vehicle.
FUN:
The Mr. & Mrs Wiener Hotdog Truck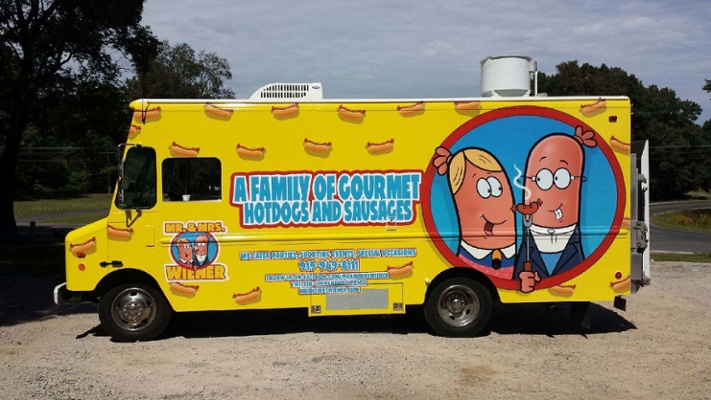 There is absolutely no question what this food truck is all about when it's seen on the highway or at an event!  Bright, playful, descriptive imagery in this vehicle wrap gives this company exactly the kind of branding that makes them stand out wherever they go.
Now for the more Stately Vehicle Wrap,
United Therapeutics Corporation is a biotechnology Company.  Their focus is on the development of specific products to address the unmet medical needs of patients with chronic and life-threatening conditions.  The corporation had a need for continuity of operations throughout a disaster and/or while travelling.
United Theraputics 
Both vehicle wraps are impressive:
Both perfectly suit the business they represent.  Both wraps are vastly different but their branding and message is spot on.
If your company hasn't taken the next step in promoting your business with a vehicle wrap, you can see from the above images what a big difference a wrap can make.
Call or email us today so we can help you with your vehicle wrap and the correct branding for your company.  Wether you need something fun, or something stately, or something in between, our design team will create something impressive and tailor made for you.