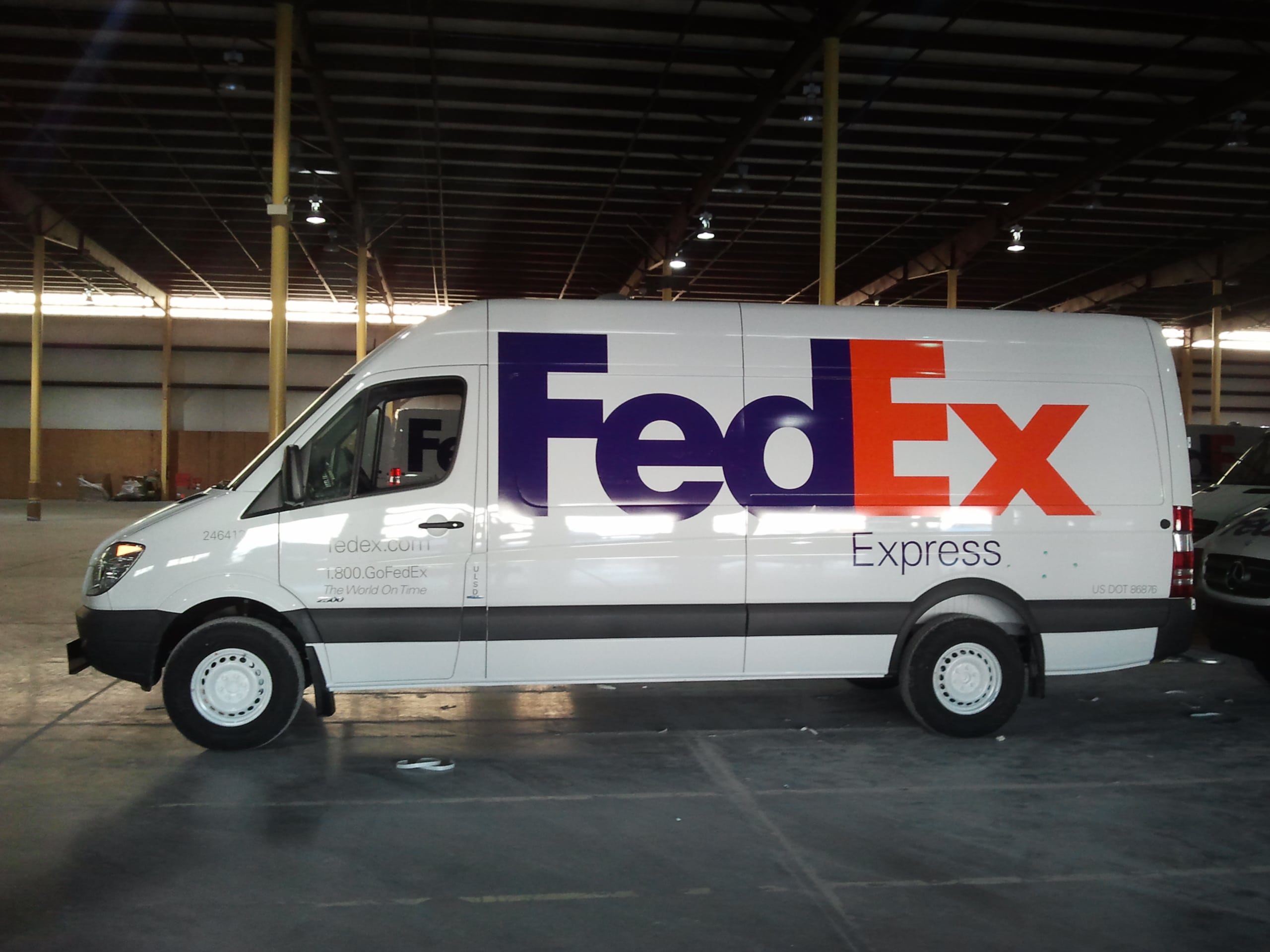 A few years back we were hired to wrap the annual FedEx Express Fleet of Mercedes Sprinters for for a Specialty Vehicle Outfitting Company. This company was hired to take the vans, add shelves, GPS, and graphics onto the the vans in preparation for them being delivered to Fedex.  We were brought in when the company found themselves underwater with installing the graphics onto the sides of the units.
We completed installation on just under 4500 units in 5 months at a rate of 250 units a week, that is 50 a day fortunately we had 5-6 installers a day onsite to complete this job. This put a lot of stress on the company, installers and management as it was such a fast rate. This was a great opportunity that we could not pass up.  Completing this job, we realized we could work on large projects and are focusing on working with companies with fleets and franchises to wrap their vehicles.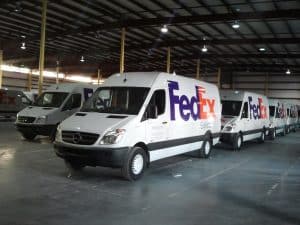 The other trying portion of this installation project was that all installs were performed in Savannah, GA in the summer.  For those of you not from the south, the summers in the low country is brutally hot; and the warehouse was 116 degrees inside every day.  In spite of these working conditions, we persevered and we got through to successfully complete the project.
When the units were complete they were held in the field across the road until they were picked up, this meant there were on average 1000 completed units waiting for pickup.

We were unable to wrap about 20 units as the containers they were shipped in fell off the back of the ship during transport and they resided at the bottom of the ocean.