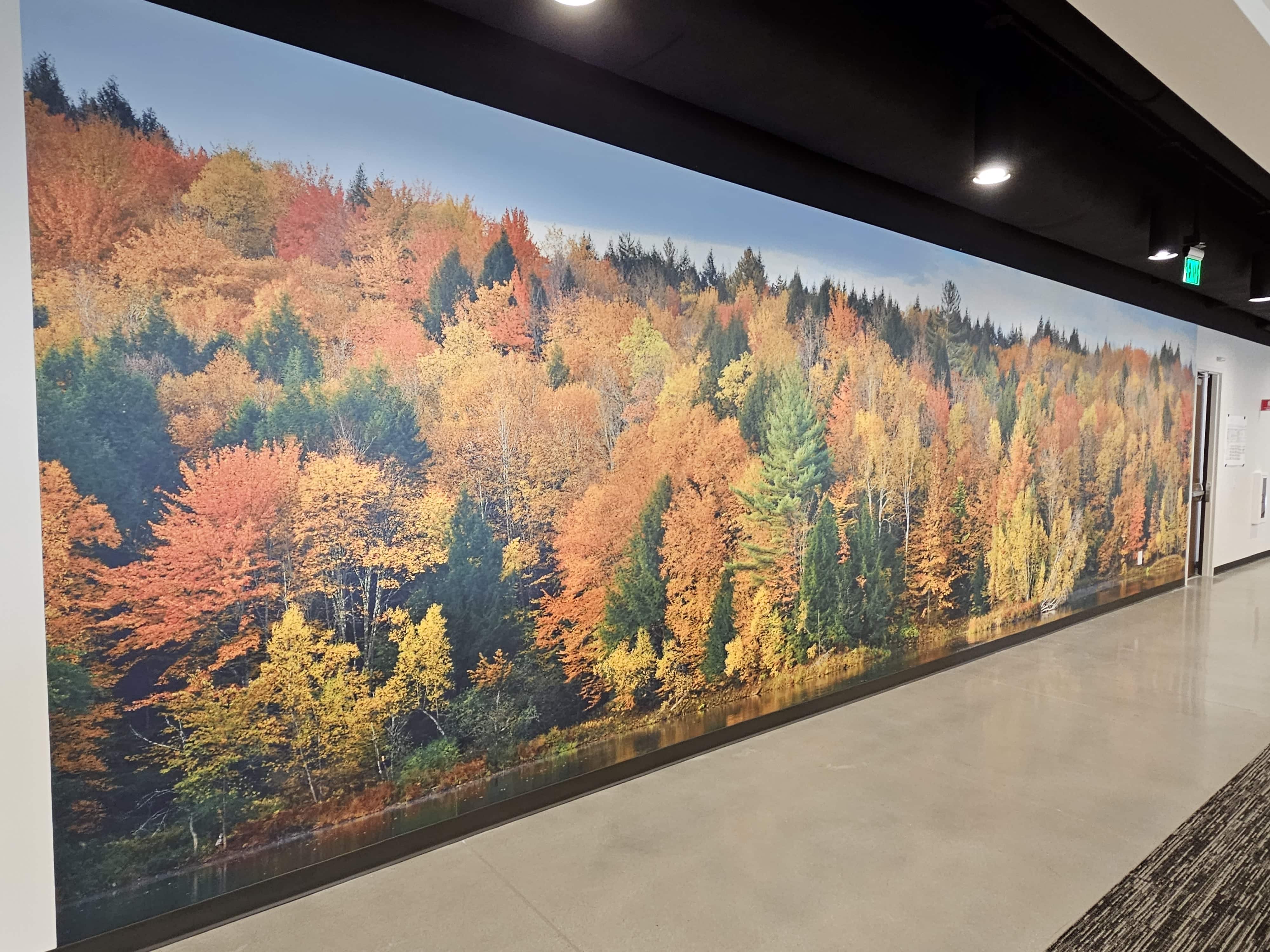 In the world of architecture and construction, creating a workspace that is not only functional but also inspiring is the ultimate goal. The impact of the workplace environment on employee morale cannot be underestimated. It has the power to boost creativity, enhance well-being, and foster a sense of belonging among team members. Today, we're excited to introduce you to a game-changing solution for achieving these objectives: wall coverings that bring a touch of artistry, inspiration, and a vision of a better world to corporate spaces.
In a recent project, we had the privilege of working with a pioneering biotech company in the Research Triangle Park (RTP), renowned for its cutting-edge advancements in biotechnology. The challenge was clear: transform the corporate environment to reflect the company's mission and core values while enhancing employee morale. The answer was a stunning 7-mural package that transcended the concept of ordinary wall coverings.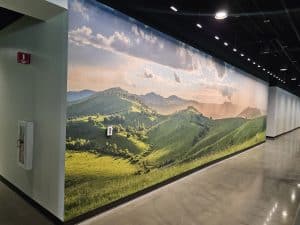 Bio Tech, Better World:
At the heart of the project was the idea of showcasing the company's innovative biotech products, each contributing to the creation of a better world. The murals were not just artistic expressions but an embodiment of the company's purpose. Each mural depicted a specific biotech product's journey – from conception to impact. The result was a captivating visual narrative that captured the essence of the company's work, uniting employees in a shared vision of progress and change.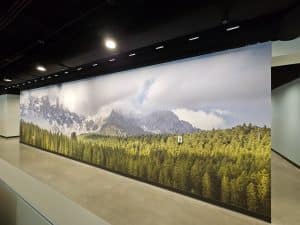 Ambiance Amplified:
The impact on the ambiance was immediate. Walking into the corporate space felt like stepping into a world of possibilities. The murals did more than just adorn the walls; they breathed life into the workspace. The vibrant colors, intricate details, and thought-provoking themes created an environment that stimulated creativity and innovation. Employees found themselves surrounded by a constant source of inspiration, invigorating their approach to their work.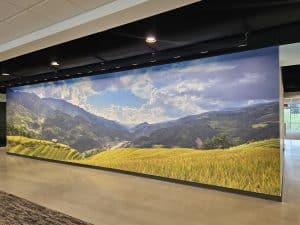 Employee Morale and Attitudes:
Employee morale soared to new heights as a direct consequence of this transformation. The murals served as a daily reminder of the meaningful work being done and the significant role each employee played in shaping a better world. It was no longer just a job; it was a shared mission. This renewed sense of purpose led to improved job satisfaction and enhanced productivity. Team members reported feeling more connected to their work, their colleagues, and the company's vision.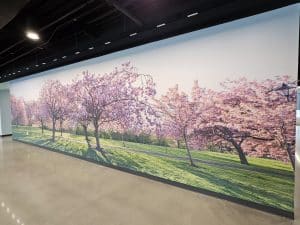 Tailored to Your Space:
The success of this project speaks to the power of customized wall coverings. They are more than a decorative element; they are a reflection of your organization's identity and values. Whether it's promoting biotech advancements, environmental sustainability, or any other aspect of your corporate mission, tailor-made wall coverings can amplify your message and elevate your workspace.
Conclusion:
In the world of architecture and construction, the role of wall coverings in corporate spaces is evolving. They are no longer mere adornments; they are tools for creating an environment that fosters creativity, engagement, and a shared sense of purpose. The biotech company in RTP demonstrated the profound impact of wall coverings in achieving these objectives. When your walls tell a story, they transform a workspace into a sanctuary of inspiration and a catalyst for positive change.
If you're looking to elevate the ambiance and employee morale in your corporate space, consider the transformative power of wall coverings. Your walls can be more than structures; they can be your canvas for a better world.