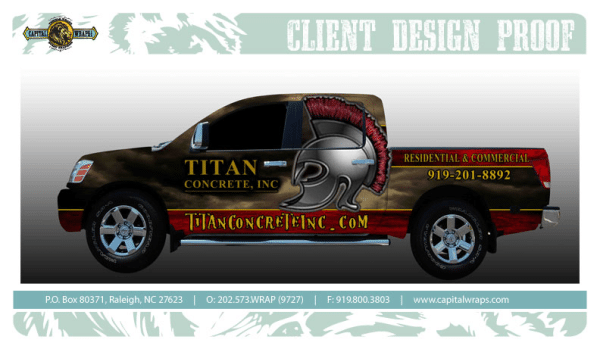 When we work with a clients, we are invariable asked what they should information they should put on the wrap.  Some want to put an Opus and have substantially more material such that everything will be crowded and the wrap will look too busy.  The opposite is also a problem; not having enough or the right information on the wrap; which personal wraps can get away with no or little information, you are likely wrapping the wrap as an advertising media and so information is necessary to convey your message.   But as a small to medium sized business owner you to need say the right things to get not only noticed but remembered.
This is what we recommend:
Who you are:  Name of your business and logo.  This is the major point that you want people to remember, who you are. This is the crux of your branding and brand building efforts.  This should be big and prominent.
What you do: List your Services – List the services or products that your clients or perspective clients want or need. Keep this short don't list a lot; keep it simple and no longer than three items.   More than that is hard to remember.
How to Contact you:  Your Phone Number.  Put your main number, 800 number, many times they will call you from the car.  For Capital Wraps it is 877-775-WRAP (9727).  If you have a special phone number for your vehicles wraps you can track how many people call off of the wrap.
How to Contact you:  Your website.  Yes put your website, people will remember it if it is easy and loop you up for your goods or services.  Drive people to your website – you need an internet presence.  People will associate your products with your website and your company's brand.
Capital Wraps is a premier Custom Wraps and Graphics company is located in Washington DC. For more information on vehicle wraps, fleet wraps, or our other graphic products please contact Capital Wraps at 877.775.WRAP or visit www.capitalwraps.com