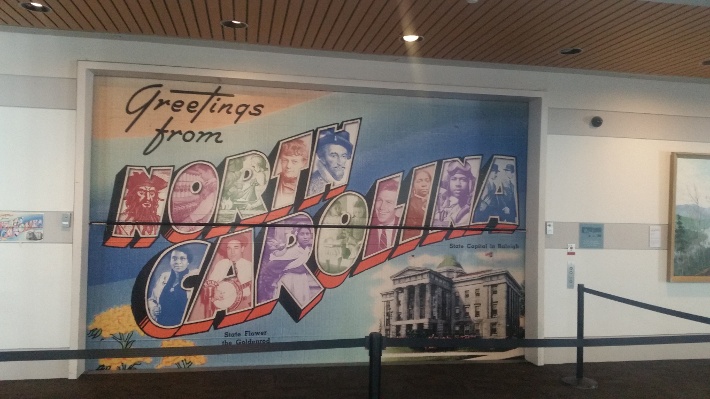 The Power Of Environmental Branding
At Capital Wraps we do much more than vehicle wraps. We can wrap almost anything!  My favorite joke is to say, "Stand still long enough and we'll wrap you!"  🙂
One way for business to interact with their clients is through art and "environmental branding", which basically means a business will put interesting images or quotes on their walls to create a specific environment for their clients.  This is frequently seen in hospitals, hotels, locker rooms, elevators (captive audience!), car dealerships, and restaurants.   It's and effective and subitle way to reach your clients with your message.
---
It's Written on the Walls: North Carolina History Museum in Raleigh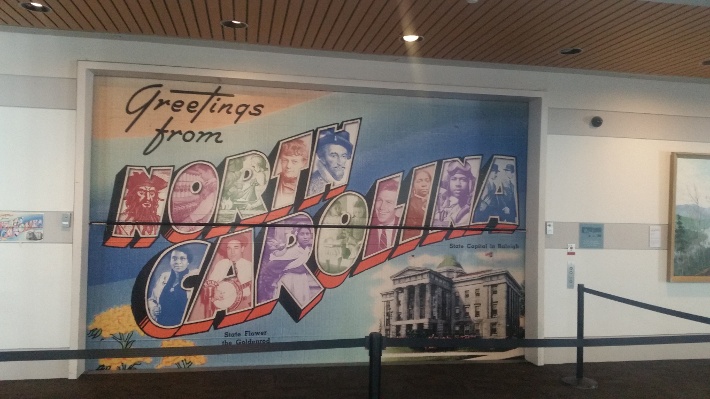 This is actually a cargo elevator- it looks fantastic and promotes famous people from North Carolina.
Window Murals- reaching out to people walking or driving by.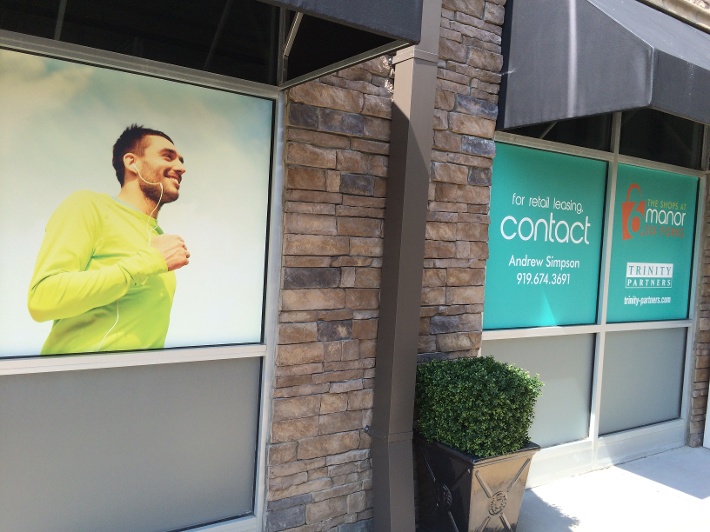 Locker room for Suffolk Rams-Wall mural of a cool evening picture of their downtown home city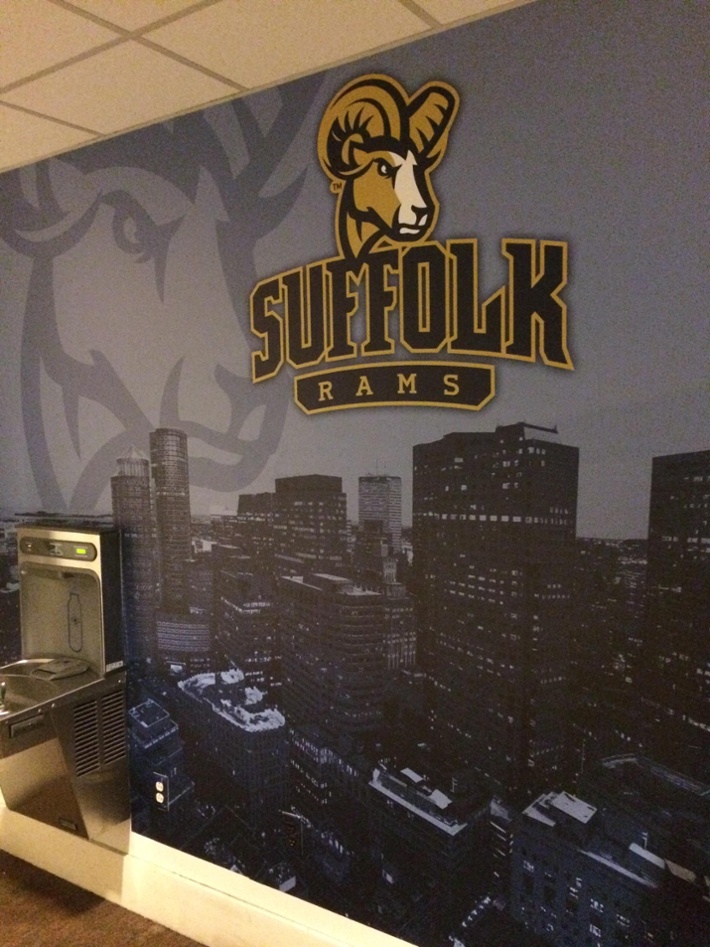 Already Paid for Space:

Wall's and windows inside and outside of a building are "already paid for advertising space", and businesses are wise to use them.  The murals and wraps are long lasting, yet easy to change, completely customizable, and can deliver a specific message to your clients.  Call us today to find out how we can help your company reach clients through environmental branding, wall murals, and window wraps.

Panera Bread Catering Van Wrap » « The Right Vehicle Wrap